GT Automotive celebrates successful brand launch at Automechanika Birmingham
GT Automotive establishes their aftermarket brand at Automechanika Birmingham through a string of product launches.
GT Automotive has been plying its trade in the OE manufacturer of engine components for the past 20 years. After years of accumulating experience from OEM projects and learning what it takes to manufacture products to the highest level for the UK market, we chose Automechanika Birmingham to announce our aftermarket brand to the market.
GT Automotive has been selling engine components which we produce, particularly camshaft and camshaft kits, to the aftermarket for several years, but have recently forged partnerships with other OE quality manufacturing bases to bring a wider range of products to the market. With these manufacturing partnerships established, it was the perfect time and Automechanika was the perfect forum, for GT Automotive to show the aftermarket what we have to offer.
Of launching the brand in Birmingham, Commercial Director, Oliver Croxson, said: "Automechanika coming to Birmingham for the first time this year was perfect timing for GT Automotive, as being a British company, the UK aftermarket was always going to be our priority and gives us the perfect platform to build our brand upon."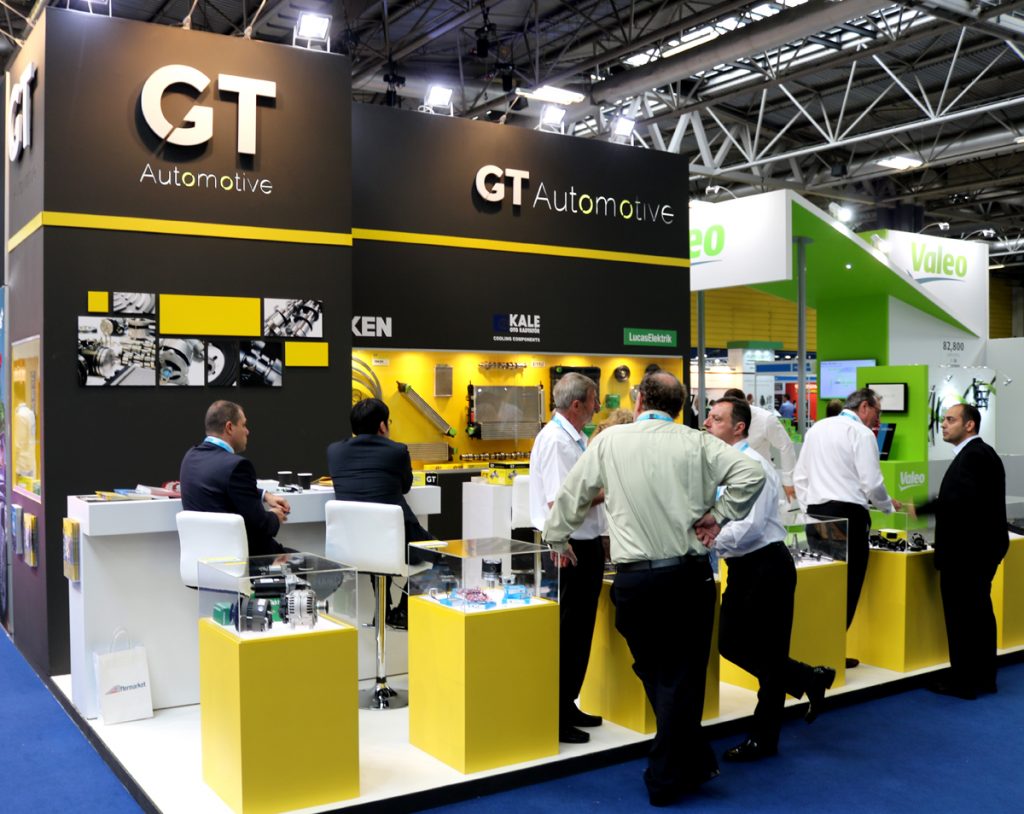 The show proved to be busy with customers from both the UK and abroad, with companies eager to see what the UK market has to offer. GT Automotive particularly received a lot of interest being a new brand on the market; which is why its associations with other OE institutions was a big factor in the success of the show- giving new customers the confidence that GT Automotive only deals with quality products.
Whilst GT Automotive is already renowned for quality amongst engine specialists, little was known about our trade partnerships and wider product range. So there was a lot of interest in our branded LucasElektrik alternators and starter motors from Turkey, our Ford Q1 accredited Kale radiators and sole distribution of Japanese RIKEN piston rings. Combined with the launch of our new timing components and pulleys, GT Automotive had a lot to discuss with their current and new customers!
Huge thanks to all of those who visited our GT Automotive stand in Birmingham and we look forward to establishing more trade relationships as we continue to expand our product range and grow our upcoming brand in the aftermarket.