Celebrating Local Partnership – CR Marks, Banbury
The Oxfordshire automotive industry continues to grow as the automotive component manufacturer GT Automotive solidifies yet another key partnership in the Banbury based factor CR Marks Motor Components. The branch – a stockist of high-quality automotive parts – is a stone's throw away from the component manufacturer, reducing carbon emissions and bolstering the local economy.
C.R. Marks pride themselves on their top quality service to all customers. Their main aim, above all, is to exceed all service requirements for range, availability and price and are dedicated to supplying the right part in the shortest time possible.

In the past few years, the number of parts in the automotive industry has increased considerably. C.R. Marks recognises this and manages its stock in extensive detail. Its state-of-the-art cataloguing and business system ensures it stocks only the most relevant of part numbers, thereby ensuring customers receive the correct part first time.
Concerned primarily with supplying customers only the highest quality parts, the brands stocked within C.R. Marks are some of the best known names in the UK, if not the world, and are manufactured to the highest possible standards.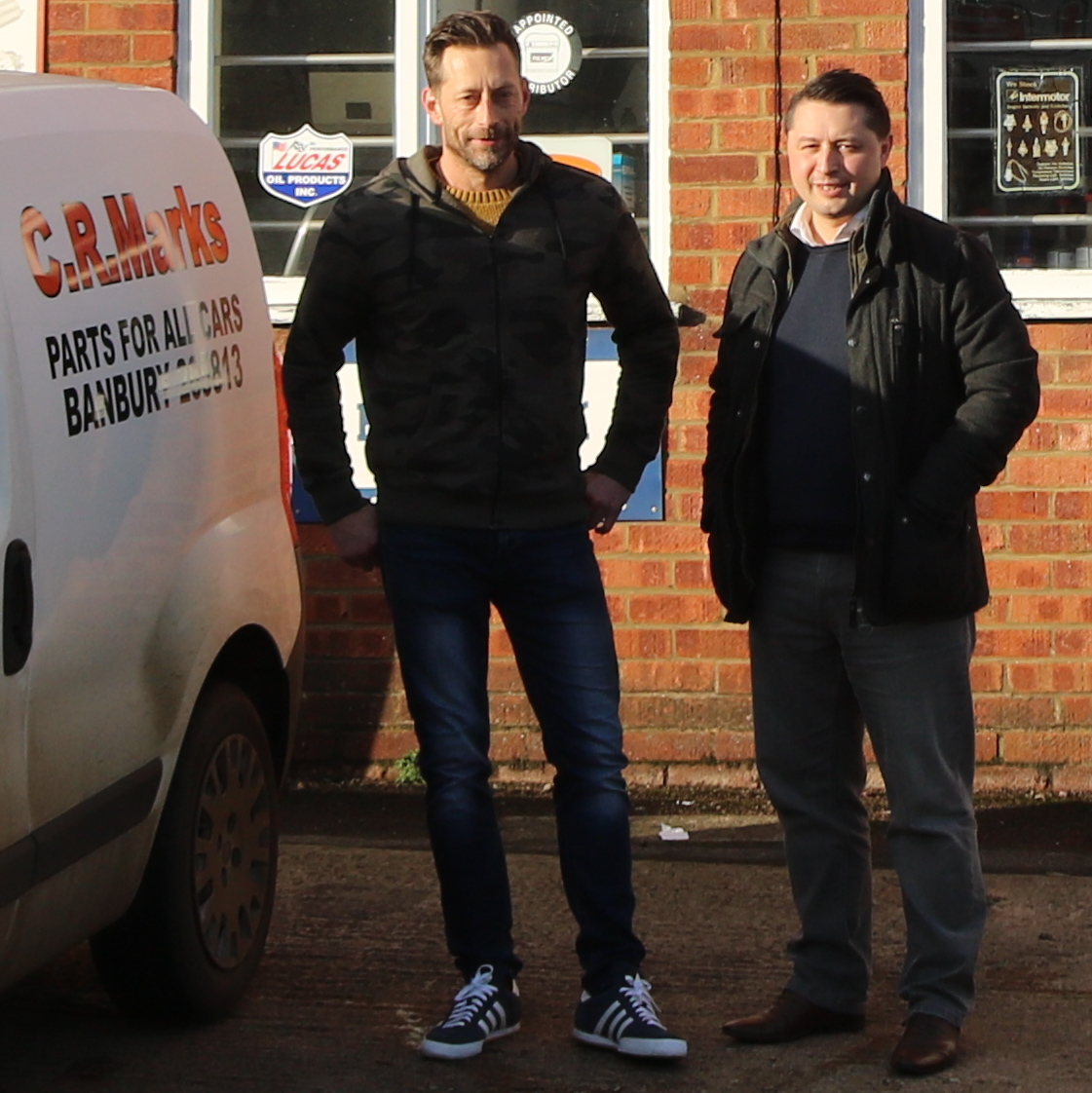 Simon Baker (pictured right) recently solidified the new partnership with Matt Perring (pictured left) in a recent visit to the Banbury branch of the Motor Factor chain.
"Partnering with a local factor makes perfect sense, as providing OE quality products helps our local economy and keeps all of our carbon footprints lower. Great to have a well respected factor like CR Marks involved with our products and we look to strengthen our relationship as we work closely together in the future. Focusing inward on our local economy is just as important as our global clients"
– Simon Baker, Sales & Business Development Manager

CR Marks, recognising the quality of the GT Automotive range, have taken on board both our extensive Crankshaft Pulley range as well as our brand new Maysan Mando Shock Absorbers range.