Celebrating Our First Shock Absorber Customers !
We've had our first Maysan Mando orders, and we want to say a big thank you !
Last week we officially launched our brand new range of Shock Absorbers to the UK aftermarket, in partnership with the globally renowned OE manufacturer Maysan Mando. If you've somehow missed out, then don't worry. If you click the button below, we can take you back in time with some internet magic !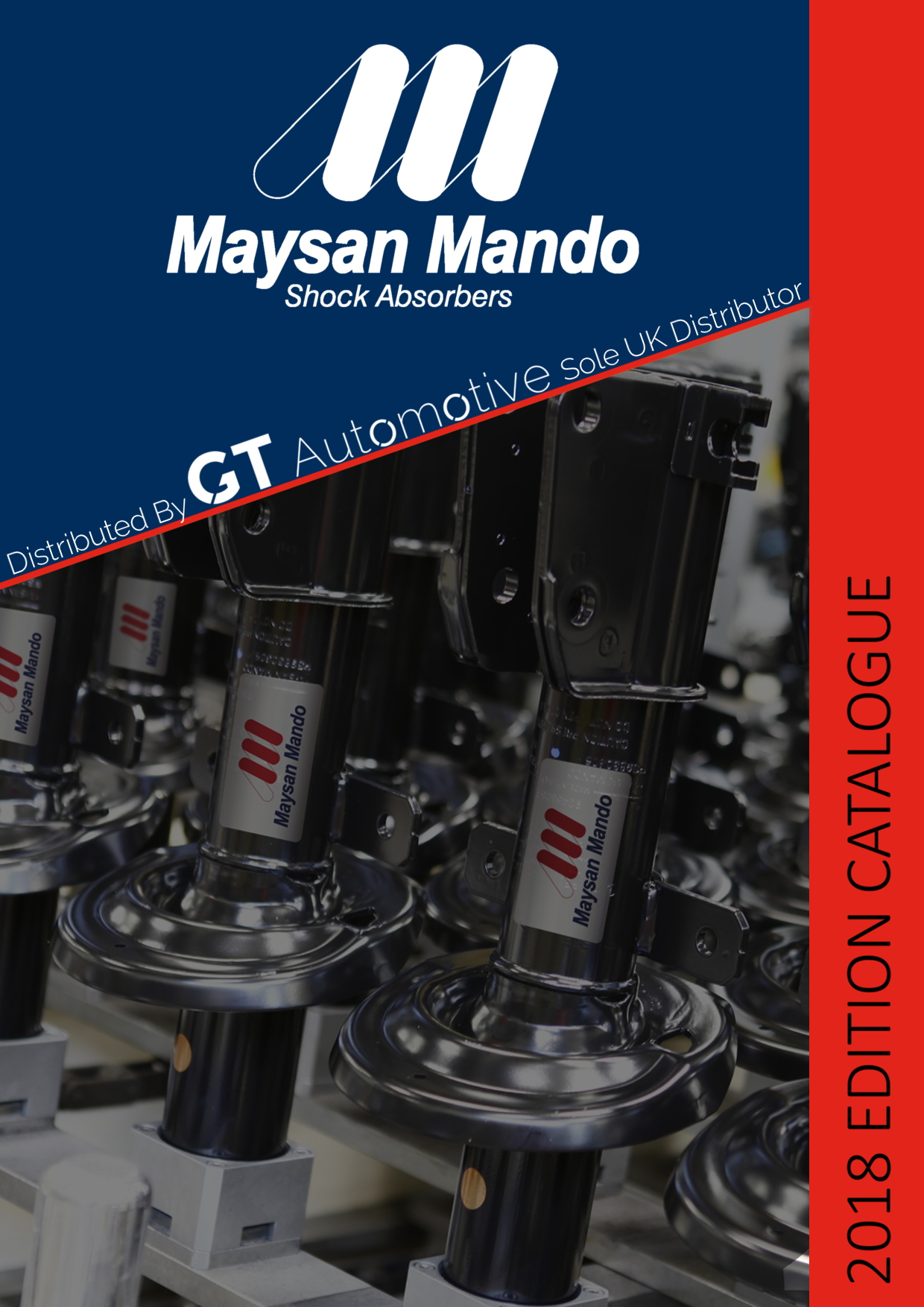 Enquiries were instantly coming through and we soon had our first orders from a couple of our regular customers. A1 members Saltney Auto Supplies and Clarkins Car Accessories are fast becoming two very close partners through our Crankshaft Pulley range. We are extremely proud to be working with both teams.
To say thank you, Simon Baker has made a couple of special detours to deliver what is recognition from our close knit team to theirs…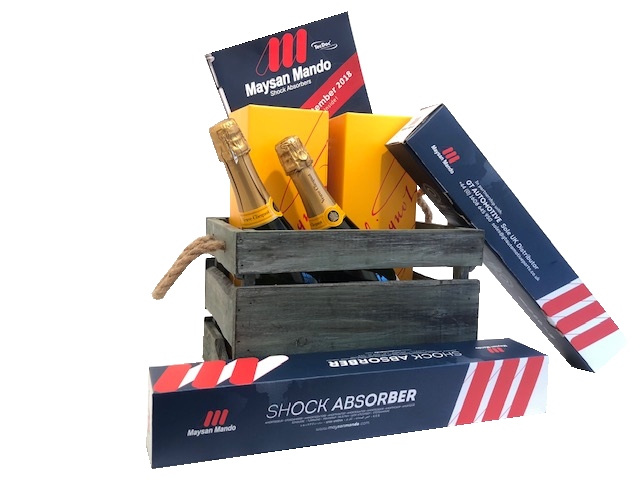 For their speedy response to our launch of Maysan Mando Shock Absorbers, they have both received a bottle of Veuve Clicquot Yellow Label Brut Champagne.
Saltney Auto Supplies, Chester
Saltney Auto Supplies is Saltney's premier car parts & accessory supplier.
Not only carrying a large stock of parts and accessories for your car, van and bike, we also have access to same day deliveries and are part of A1 Motor Stores, the largest UK retail part buying group.
Big thank you to Danny (pictured) for the Tetley's and time!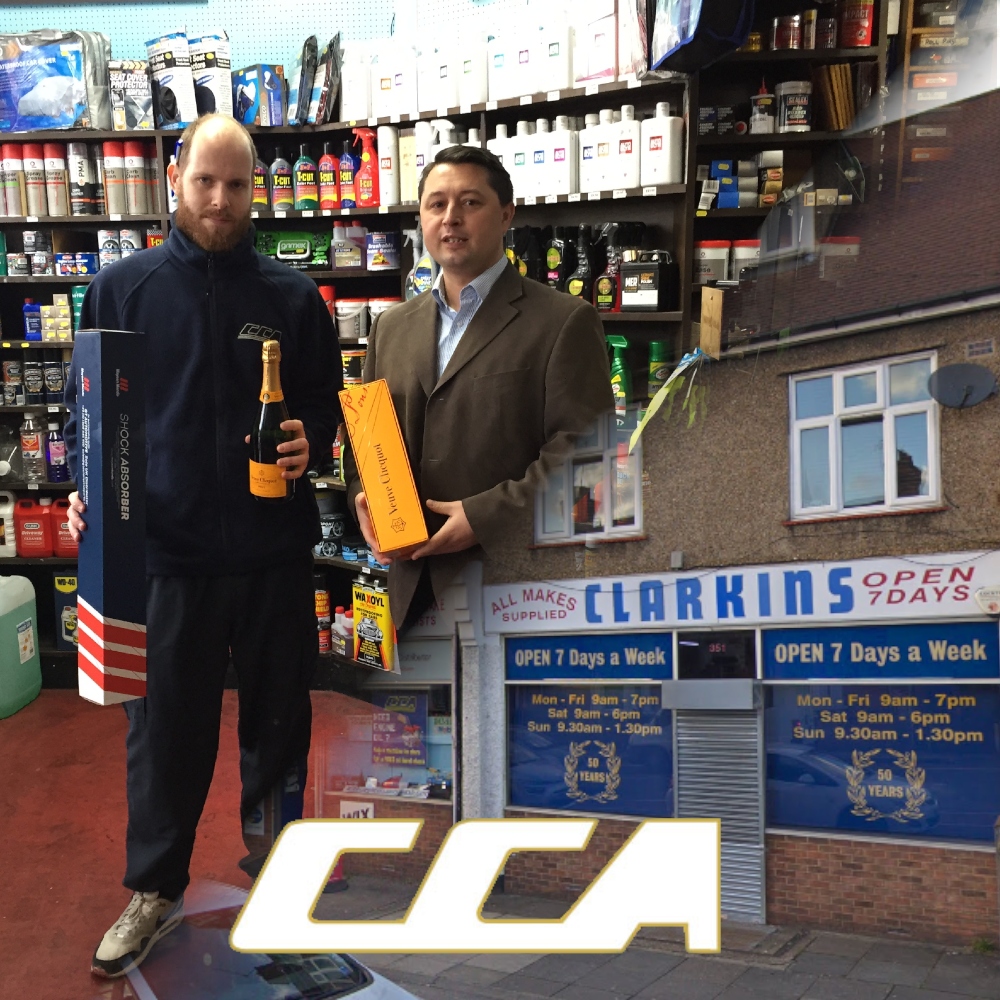 Special thank you goes to Bobby (pictured) and Richard from the Walthamstow branch!
Make your shock inquiries with us today to take advantage of this new range and great prices!